CAMPING AND HOLIDAY ACCOMMODATION
At the heart of the Norfolk Broads
Clippesby Hall is an independent family run holiday park situated in the Norfolk Broads National Park. Just a short hop to the medieval city of Norwich and the seaside town Great Yarmouth, we're right at the heart of England's finest county and perfectly placed to explore the delights of the Norfolk coast with its range of beaches to suit all tastes.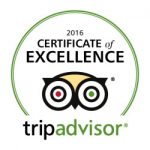 The current estate was first owned by the Muskett family, whose family crest adorns the Hall today. Its peaceful woodland grounds and gardens are a haven for wildlife and perfect for a relaxing break away from it all. Our award-winning information centre has a wealth of ideas designed to help you enjoy your stay, including walking, cycling, canoeing and boating, birdwatching and fishing.
Join hundreds of returning visitors every year who love what we have to offer at Clippesby… check out TripAdvisor for our latest reviews.
IMPORTANT: 2019 Summer Holiday arrivals AND departures are restricted to Mondays and Fridays between 26th July and 25th August on all camping areas except Cedar Lawn.
Please call if your camping party is over 5 persons as online booking may show no availability.
NEW FOR 2019
Glamping Retreat
This fantastic glamping retreat sleeps up to 4 people, with a double bed and bunk beds in case you would like to bring the children.  A wood burning stove will make for cosy evenings, breakfast can be taken in our new BASE CAMP (from April 5th) or if the weather is fine you can always use the bespoke private cooking shelter provided adjacent to the hut.
AWARD WINNING
Camping & Touring
LODGES, COTTAGES & APARTMENTS
Holiday Accommodation
ON-SITE ACTIVITIES & FACILITIES

THE LATEST FROM OUR PEOPLE
News & Events
Clippesby Hall
To check latest availability and cancellations for July and August please see the list below. If you have any queries or can't find what you're looking for, please call us on 01493 367800. Camping and touring prices can be checked at our homepage. CAMPING & TOURING: THE MEADOW (SUPER-PITCH) [...]
Clippesby Hall
We have a cancellation for 7 nights arriving on 8th August in one of our Pine Lodges, call 01493 367800 or book online.
"We visited in August and loved this place. The pitch sizes are generous and there's loads of open space in the middle of each of the fields which my daughters loved playing in. They loved being able to safely cycle round the site, especially round the cycle track which they spent a lot of time on! Facilities were kept clean and tidy, the pub on site is a great idea and the cafe and shop were regularly visited. Lovely friendly staff. We will be back, happily recommend this site to anyone!"

JOOLSB, Norwich, AUGUST 2018
"Nestled in the countryside, surrounded by nature itself. Set in beautiful grounds and well kept amenities. Beds were so comfortable and rooms fitted with everything we needed. The outdoors lovely and suitable for the two dogs for walking, children enjoyed the outdoor activity swings and zipwire. Not only does this place have fixed accommodation but also pitches for caravans etc. Love this place, very friendly helpful staff keep it in immaculate order. We will return."

217SUED, Nottingham, JANUARY 2019
Keep up to date with Clippesby Hall & Subscribe to our Mailing List
Get regular updates Special Offers and Events throughout the year!

SUBSCRIBE