CAMPING AND HOLIDAY ACCOMMODATION
At the heart of the Norfolk Broads
Clippesby Hall is an independent family run holiday park situated in the Norfolk Broads National Park. Just a short hop to the medieval city of Norwich and the seaside town Great Yarmouth, we're right at the heart of England's finest county and perfectly placed to explore the delights of the Norfolk coast with its range of beaches to suit all tastes.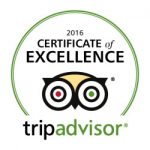 The current estate was first owned by the Muskett family, whose family crest adorns the Hall today. Its peaceful woodland grounds and gardens are a haven for wildlife and perfect for a relaxing break away from it all. Our award-winning information centre has a wealth of ideas designed to help you enjoy your stay, including walking, cycling, canoeing and boating, birdwatching and fishing.
Join hundreds of returning visitors every year who love what we have to offer at Clippesby… check out TripAdvisor for our latest reviews.
IMPORTANT: For May half term bookings please call us on 01493 367800 as no further online bookings can be accepted between 22nd and 31st May 2020.
2020 Summer Holiday arrivals AND departures are restricted to Mondays and Fridays between 24th July and 27th August on all camping areas except Cedar Lawn.
Please call if your camping party is over 5 persons as online booking may show no availability.
Introducing our fantastic glamping retreats; "Tilly" sleeps up to 4 people, with a double bed and bunk beds in case you would like to bring the children, and "Florence", sleeping two.  A wood burning stove will make for cosy evenings, breakfast can be taken in our new BASE CAMP or if the weather is fine, with "Tilly" you can always use the bespoke private cooking shelter provided adjacent to the hut.
AWARD WINNING
Camping & Touring
LODGES, COTTAGES & APARTMENTS
Holiday Accommodation
ON-SITE ACTIVITIES & FACILITIES

THE LATEST FROM OUR PEOPLE
News & Events
Clippesby
  Drop into our Spring Fayre on Saturday 29th February! The doors will open to BASECAMP at 10.30am, so why not come along to see the wide variety of local gifts, produce, crafts and activities we have on offer! Light bites will be available throughout the day and the bar [...]
Clippesby
Enjoy a 2 course meal on Mothering Sunday (22nd March) for just £14.95 per person. We will be serving a Sunday Roast (choice of turkey, roast chicken, or topside of roast beef) and dessert. We will also be offering afternoon tea at the cost of £12.50 per person on both [...]
Clippesby
Book online or call us on 01493 367800 to secure your favourite pitch! https://www.clippesbyhall.com/siteplan/  
Lovely facilities in a wonderful setting
We stayed the weekend in Grampian… The house was spacious and had everything we needed for 7 adults and a two year old. The rooms were so comfortable and the house was so well equipped. The grounds are gorgeous and our visiting children loved the zip wires and tree house even though it was damp and drizzly, we couldn't get them indoors! BaseCamp was a great surprise with lovely food and drinks available. We got take away fish and chips from BaseCamp on the Friday evening and they were delicious. All the staff we came across were very friendly and helpful. We'll definitely be back!

JANE T, Hungerford, OCTOBER 2019
Always excellent, my favourite site by far…
We have stayed at Clippesby Hall several times over the last few years. It is without doubt our (and our children's) favourite site. We love the new BaseCamp, the breakfasts are great with all local produce and the bakery goods are also excellent. Worth every penny for how lovely the grounds, showers/toilets are and the great areas children can explore including the bike trail. I've recommend Clippesby Hall to so many people and everyone I know loves it. All of the staff are really friendly, helpful and welcoming. Already looking forward to our two trips booked in 2020!

dallis, Norfolk, JULY 2019
Keep up to date with Clippesby Hall & Subscribe to our Mailing List
Get regular updates Special Offers and Events throughout the year!

SUBSCRIBE