Clippesby Hall's Award Winning camping and touring facilities are spread over eight distinctive areas, providing you with a choice between secluded individual pitches set into the natural woodland, and more open, family-oriented lawns, with electric hookup available. Many of our guests return year after year… know where you want to stay?
Not visited us before? Find out more about each of the touring and camping areas by clicking below…
CAMPING & TOURING FACILITIES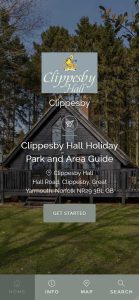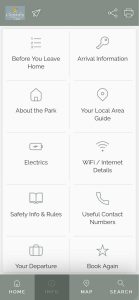 About to join us?
Download our free holiday park and area guide, complete with everything you need to know about staying at Clippesby Hall and enjoying the Norfolk Broads National Park.  Our check in arrangements are detailed to ensure you know what to expect and what we expect of you. Please relax, unwind, have fun and enjoy your stay!
Come to Clippesby Hall & Create your own great Memories
Camping, Touring (Caravans & Motorhomes) - grass, hard-standing or a 'Super' pitch... All available at the click of a button...
BOOK NOW