At
Adnams
, we want to make sure that our impact on society is a positive one.
Our company values are rooted in making great products without costing the earth. From working with local farmers and producers who supply our brewery and hotels, through to partnering with a local business to install an anaerobic digestion plant to turn brewery and food waste into biogas, we believe that doing the right thing makes great business sense.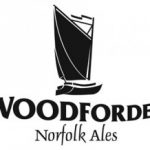 It was way back in 1981 that Woodforde's Norfolk Ales produced the first commercial brew of Wherry Bitter at the original brewery in Drayton, near Norwich. Just 15 years later in 1996 Wherry Bitter was awarded the ultimate prize in the brewing world – it became CAMRA Supreme Champion Beer of Britain.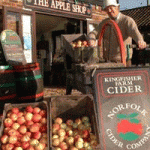 The
Norfolk Cider Company
, established in 1987, are now the oldest established cider makers in Norfolk, following the closure of William Gaymer and Sons, where one of our staff worked.
They continue a tradition in Norfolk that stretches back to at least 1204.

Archer's of Norwich was established in 1929 by John Archer who started in Norwich's famous provisions market. His son, James (Jimmy) Archer, came into the trade as soon as he was allowed to leave  school and in the early 80s bought the business from his father.
Now in its third generation, James (Jamie) Archer is maintaining traditional techniques and methods used by his father (Jimmy) and grandfathers (John Archer & Oliver Craske.)
All our staff are fully trained and qualified and most have been with us for many years. We pride ourselves on being a friendly, family-run business.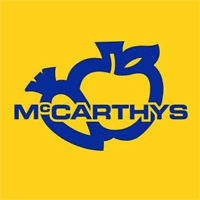 From our humble beginnings in Victorian London to today's state-of-the-art facilities, the history of McCarthys is incredibly rich, spanning six generations and over 135 years in the business.
Founded by Thomas McCarthy, our company began as a fruit and vegetable stall on London's Drury Lane in 1877. The family took their summer holidays in Great Yarmouth and in 1903 Thomas' son Daniel opened a stall in its bustling market place. In 2009, Thomas McCarthy's great-great-great grandson Daniel joined the firm, followed by Joe, Sam, Annabel and Josh; marking six generations of our family business.
CLIPPESBY HALL ACTIVITY SUPPLIERS & PARTNERS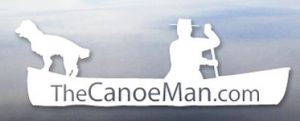 Mark Wilkinson has over 35 years of experience in outdoor / adventure activities, having gained the bulk of this through a long and varied career within Scouting. His specialist area is expedition bush craft – practical, effective and fast learnt from running many trips and expeditions all round the world. He has worked with many organizations including NCC, SCC, Scouts, Guides and many other youth and adult groups.
Fineway Leisure is a family run business situated in the heart of the Norfolk Broads on the River Bure in the busy village of Wroxham. We specialise in the rental services of day boat launches. Day boat launches are available by the hour, part day or full day. Some launches are equiped with heaters for winter cruising.